If you forget the email address:
If you forget your login email address, please contact us.

If you forget the password, you can retrieve your log password in the following steps:
STEP 1:
Click " Forget password ? " on SIGN IN page;
STEP 2:
Enter your login email address on the Retrieve Password page and click " SUBMIT ";
STEP 3:
Find PCBgogo password reset email at your email inbox. Please click the " Please click here to set a new password " to reset your password;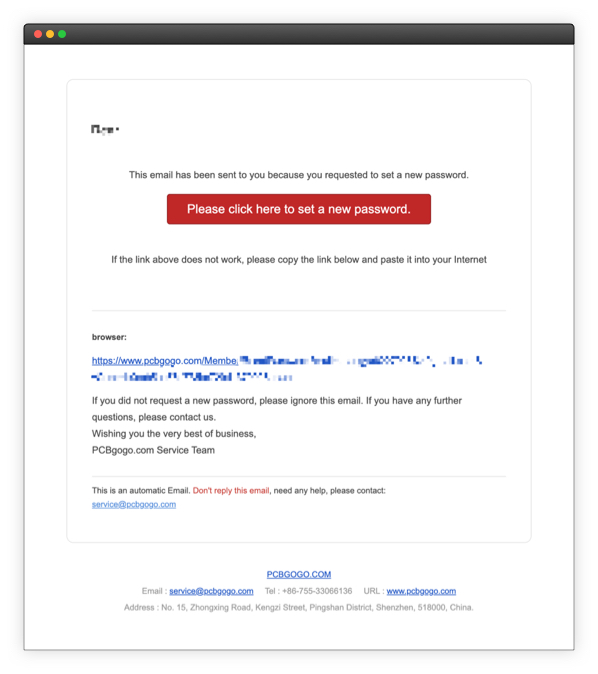 STEP 4:
Enter your new password and confirm it, then enjoy shopping!