What are the plated-through slots?
Plated-through slots, metal slots, and cut-outs refer to the same technology in PCB manufacturing. A plated slot means a slot is plated with copper. Actually, the plated-through slot is the plated-through hole pads with non-circular shape. Circular plated-thorough holes are the ideal choice for most through-hole components. But there are many components with rectangular or blade-shaped leads, which need the plated-through slots.
The process of plating the slot is the same with plating holes. First, to mill the slots, then do copper sink, and surface finish is the last step. And the slots have two kinds: plated-through hole (PTH) and non-plated through hole (NPTH).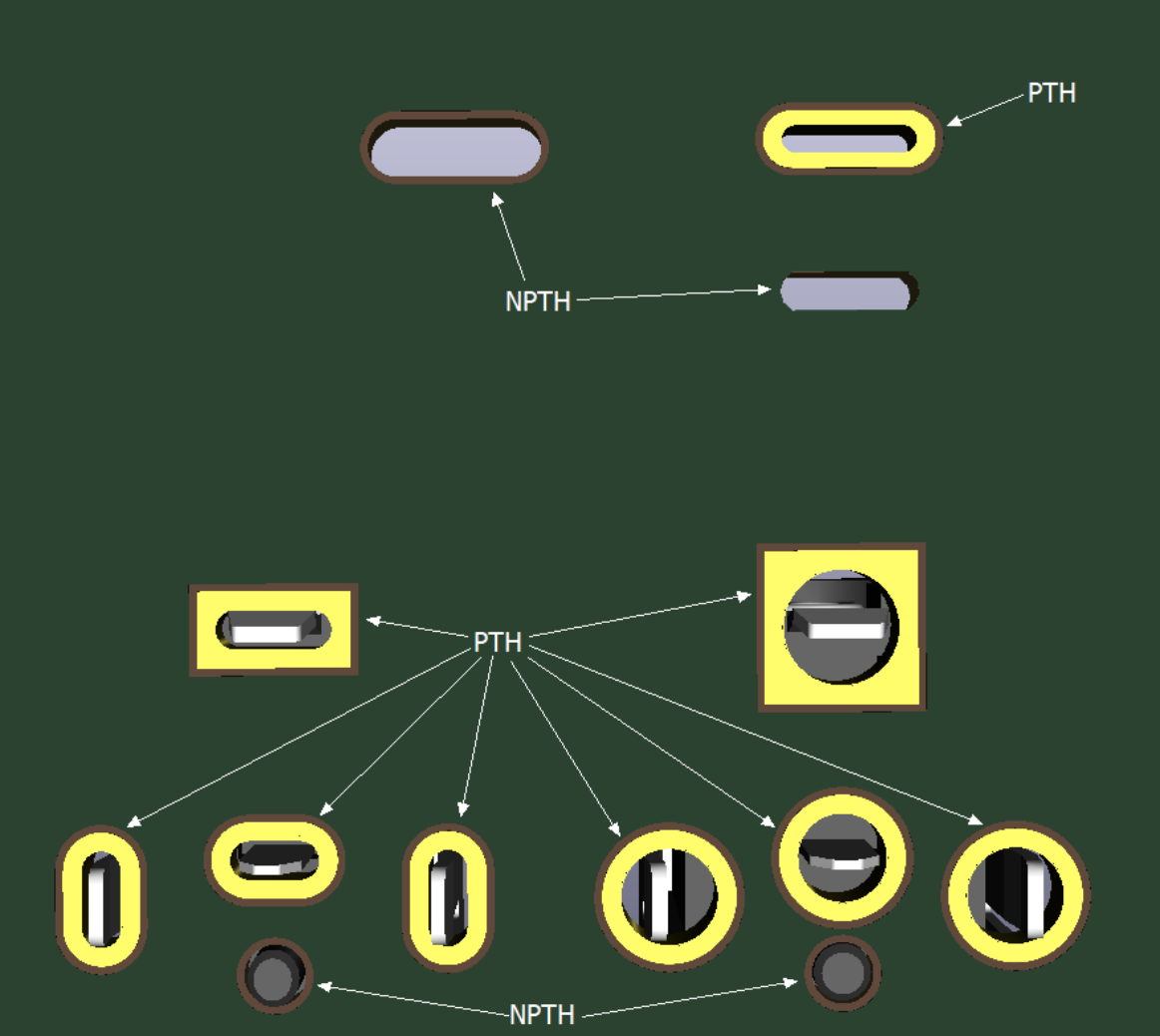 How to define the slots in the PCB profile?
The clearest way to define the slots is to show the slots/cut-outs and the PCB profile in a Gerber mechanical layer. If there is no mechanical layer in your PCB design software, another layer is needed. And please point the slots in a README file if you are not sure which is the right one.
It is safe that defining the slots in the drill file in some CAD systems. But the slots should be defined with an X&Y dimension. Try to avoid defining the slots only in the copper or legend layer, as this can be easily ignored or misunderstood by PCB manufacturers.
We recommend that you would better inform our engineers or mark the demands when you place orders if there are slots or cut-outs in your PCB.
____________________________________________________________________________________________________________________________
The capability of the plated slot at PCBGOGO
The minimum size of a plated slot that PCBGOGO provides is 0.5mm, and the minimum width is 0.8mm for the un-plated slot. As the increasing size of the pins, large blade-shaped connectors are better to use plated slots rather than circular holes. And the plated slots take up less space than circular holes, which helps to PCB design with limited size or space.
As an experienced PCB Manufacturer, PCBGOGO can provide high-end manufacturing equipment and mature technical support in the PCB fabrication process to meet the diverse demands of different customers. Please contact us via Email or online services whenever you need more details about the plated slots or plated holes.