Ordering PCB on PCBgogo.com, you need to sign in first.
If you don't have an account yet, you can click " Join free " to create a new account in a second.
STEP 1:
Click "Instant Quote " on the menu bar, select "PCB Assembly". Then you enter the quote page.


STEP 2:
Fill in the required parameters of your SMT order in PCBgogo Instant Quote Page.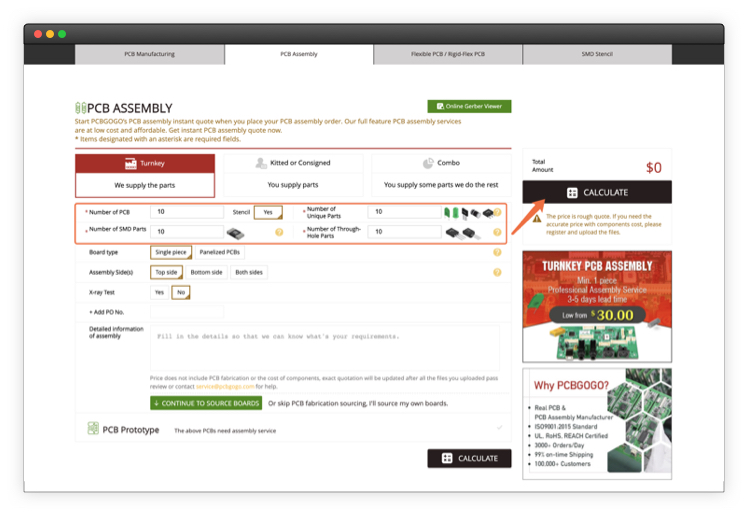 STEP 3:
Click "CONTINUE TO SOURCE BOARDS" or "PCB Prototype" to check custom PCB process list and fill in the information about its specification, quatity, and etc. To get the instant quote, please click "CALCULATE"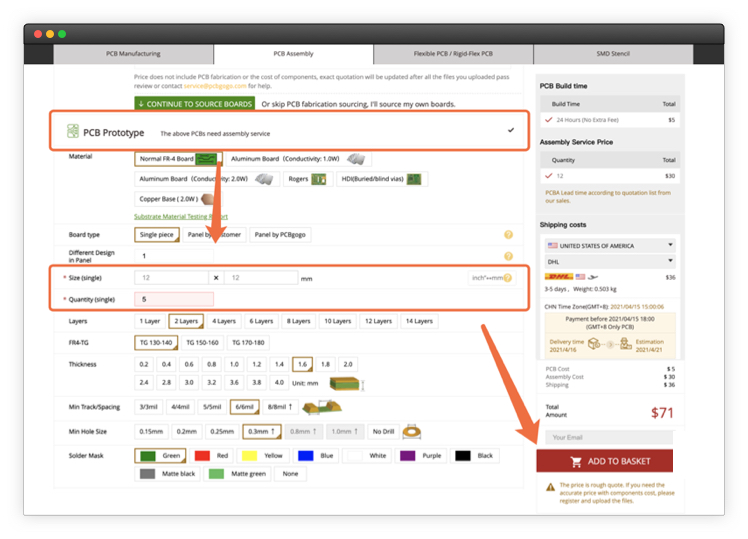 STEP 4:
Click "+ Add Gerber file" in the pop up window, select your PCB design zip file. When the file is uploaded,click "Submit Your PCB File", your order is placed successfully.
Note: You should only need to submit the Gerber file when you place a PCB manufacturing order.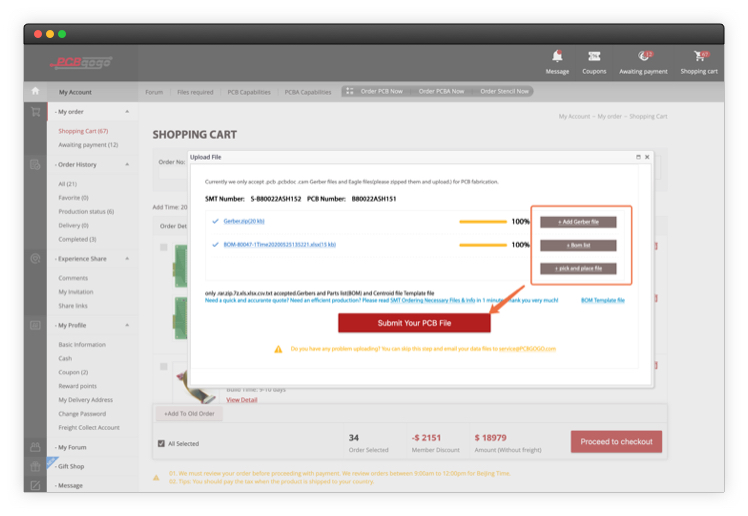 Note:
┇ Our sales staff will offer you a quote for your components in 1-2 working days according to your BOM file. We suggest you sort out the BOM according to the requirements of the PCBgogo BOM template so that our staff could offer you the quote faster.
┇ Please remeber to combine your PCB order & SMT order together before your complete to pay. It can save your freight fee.
┇ To know PCBA capabilities.