You can view the production status of the order paid in pcbgogo.com
Method 1:
Sign in to your personal account, click "Production status", and click "Technological process" in the order list. Then you can view the technology of your order and current progress.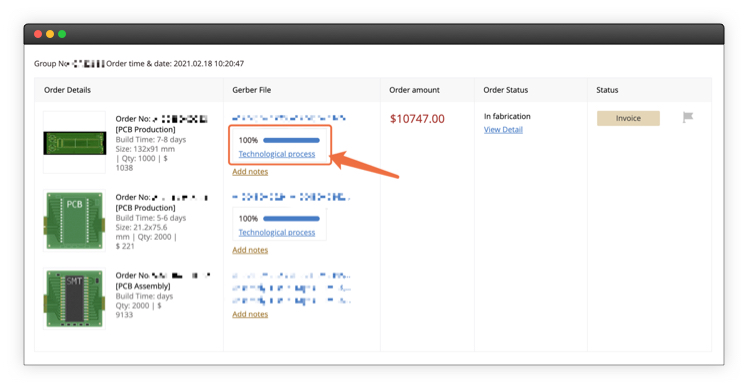 Production schedule:

represents the finished technology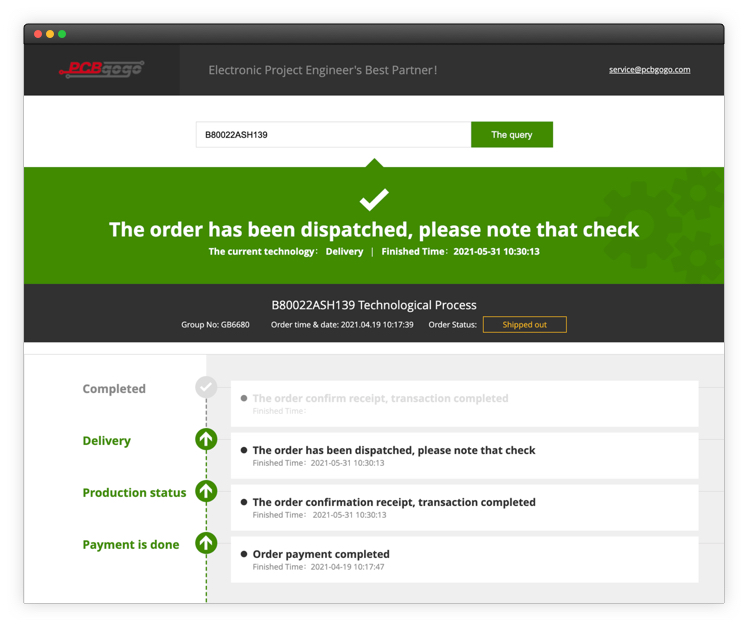 [Note] Currently, only a part of PCB orders is supported to check their technological process through the above method. If you demand to know more product information of your order, please kindly contact your sales representative.

Note:
┇ If you need SMT services to the PCB order, please combine it to the corresponding SMT order when submit.
┇ Learn more about our PCB Capabilities.