When your order has been shipped for a long time while you haven't received it, please kindly try the following step to solve the problem.
If your order hasn't shipped, You can check the process as below.
Check your delivery's logistics through the express bill number :
Sign in to your PCBgogo account, find the order you want to enquire in "Delivery", and click the express bill number. Then you can check the logistic information on the website of the corresponding logistics company.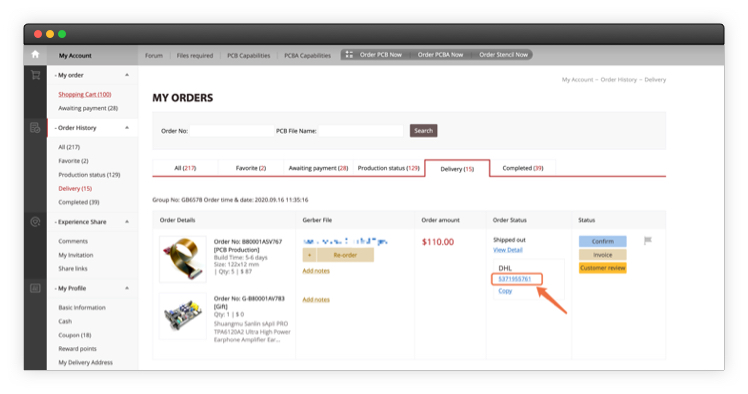 If you find the trace number is invalid, there is the situation: the logistics company needs 3 to 7 days to update the shipping status. You can also contact your sales representative for more shipping information.
Friendly Reminder:
If the logistics company can't deliver my PCBs on time, what should I do?
If this situation occurs, please kindly contact the logistics company and ask for the new delivery time. Though we don't have the legal liability for the delay, we would trace/ phone the logistics company and follow up on your order.