Why Use Gold Rather Than Silver And Copper in PCB Fabrication?
10759
0
Oct 16.2019, 16:58:51
Why Use Gold Rather Than Silver And Copper in PCB Fabrication?
Needless to say, PCB is the support body of electronic components and the carrier of electrical connection of electronic components, which mainly plays the role of support and interconnection. Now printed circuit board (PCB) is widely used in various electronic and related products. There are three main colors on the external layer, such as gold, silver, and light red. They are classified by price: gold is the highest price, silver is second, and light red is the cheapest. But there is mainly pure copper that is bare copper in the internal of printed circuit board.
Why are there precious metals on the PCB?
Gold, silver and copper on the PCB
1, PCB immersion gold circuit board
2, PCB immersion silver circuit board
3, PCB Copper clad laminate (CCL)
Why use gold?
PCB electroplating processes
Why are there precious metals on the PCB?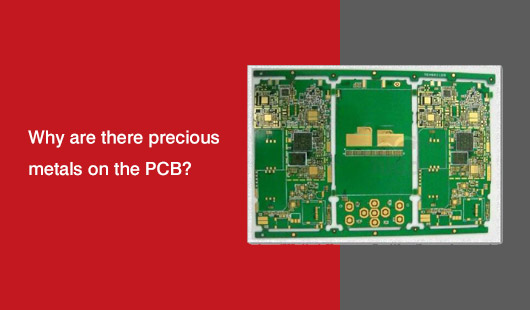 PCB as a support for electronic components, its surface needs to be soldering components, so there is a part of copper layer requiring to be exposed for soldering. These exposed layers of copper are called pads, which are usually rectangular or round, and they are very small in size, so the only copper exposed on the pad is exposed to the air after applying the solder resist.The copper layer is directly exposed in the external where the exposed pad on the PCB. It needs to protect the parts from being oxidized.
What's more, it's easy to oxidize the copper used in the PCB. If the copper on the pad is oxidized, it will be not only hard to solder but also greatly increasing the resistivity, which makes a serious effect on the performance of the final product. So the soldering pad is plated with inert metal gold, or the surface is covered with silver by chemical process, or the copper layer is covered with a special chemical film to prevent the contact between the soldering pad and the air. Prevent oxidation and protect pad to make sure good yield in subsequent soldering process.
Gold, silver and copper on the PCB
There are three main colors on the external layer, such as gold, silver, and light red, however, it mainly has bare copper in the PCB internal. It is reported that on average, each smartphone contains 0.05g gold, 0.26g silver, 12.6g copper, and the gold content of a laptop is 10 times that of a mobile phone.
1, PCB immersion gold circuit board
Immersion gold is a process that applies a very thin layer of gold with displacement of the surface atoms. It means the coating is not very thick, and it can be used for extending the shelf life of parts waiting for soldering operations because of corrosion resistance.
Immersion gold has been applied in aluminum and gold wire bonding and PCB fabrication. But it can't be used to take place electrolytic gold plating because its thickness and adhesion are limited compared to a standard electroplated gold.
There will be a physical reaction in which electrons migrate and diffuse if the gold is directly contact with copper. So it's necessary to plate a layer of "nickel" as a barrier layer at first, and then plate gold on the top of nickel, therefore, it's called electroplated gold, but in fact, known as "electroplated nickel gold".
The difference between hard gold and soft gold is the composition of the final layer of gold plated, you can choose to plate pure gold or alloy as gold plating, the reason why it is called " soft gold"is that the hardness of pure gold is soft. Since "gold"can create a good alloy with " aluminum", it particularly needs to have the thickness of this pure gold layer for COB when hitting the aluminum wire. What's more, if you choose gold-cobalt alloy or electroplated gold-nickel alloy, it will be known as "hard gold" because the alloy is harder than pure gold.
The gold plated layer is widely used for component pads, connector shrapnel, as well as gold fingers and so on, The most widely used cell phone circuit boards are mostly gold-plated, however there are some electronic boards not plating the gold, such as gold-plated, computer motherboards, audio and small digital circuit boards.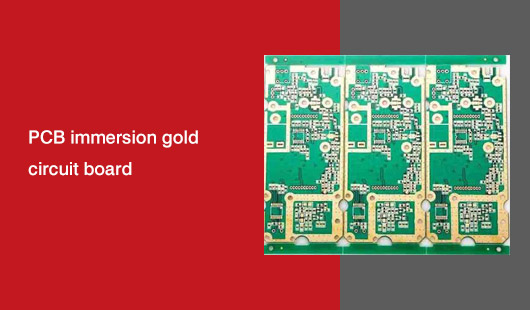 Gold is the real gold, even if it plate a quite thin layer, accounting for nearly 10% of the cost of PCB. And the gold is used as the coating, on one hand, it uses as soldering, on the other hand, to prevent corrosion. Even the golden fingers that have been used for several years are still flashing. It will soon be rusted into a pile of waste if aluminum, copper or iron is used. In addition, the cost of the gold plate is high, and the welding strength is poor because the use of the electroless nickel process makes it easy to have a black disk problem. The nickel layer oxidizes over time and long-term reliability is also a problem.
2, PCB immersion silver circuit board
There is no doubt that Immersion silver is cheaper than immersion gold. And immersion silver will be a good choice if PCB has connectivity requirements and needs to reduce cost, add the good flatness and contact of the immersion silver, it should choose the silver process.
There are many applications in the field of automobiles, communication products, as well as computer peripherals. At the same time, it also applies the immersion silver in the high-speed signal design. Because immersion silver has good electrical properties that other surface treatments cannot prevail, so it can also used in high frequency signals. Needless to say, the reason why immersion silver process is recommended is that make it easy to assemble and has good checkability. However, silver has a slow growth because of defects such as tarnishing and solder joint voids.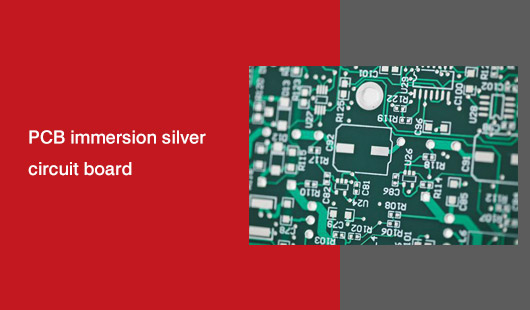 3, PCB Copper clad laminate (CCL)
Copper clad laminate (CCL), the PCB substrates in PCB manufacturing, which is the most widely and importantly used to fabricate the boards. And the copper clad laminate is a kind of material that soak in resin with the electronic glass fiber or other reinforcing material to make with copper clad on either one side or both sides coated with a copper foil and hot pressing. Taking glass fiber-based copper-clad laminates as an example, the main raw materials are copper foil, glass fiber cloth, and epoxy resin, which account for about 32%, 29% and 26% of the product cost respectively.
Copper clad laminate (CCL) is the basic material of printed circuit boards, and the PCB is the necessary main components for most electronic products to achieve circuit interconnection. With the continuous development of technology, there are some special electronic CCLs used in direct manufacturing of printed electronic components in recent years. In general, the conductors used in the printed circuit boards are made up of thin foil-like refined copper, that is, copper foil in a narrow sense.
Why use gold?
As you know, attributes of gold make it an excellent choice in PCB manufacturing. Edge connectors plated with gold provide a consistent surface finish for applications that can receive high-wear for example board insertion edge points. Hardened gold has a stable surface very resistant to wear from such repeated activity.
Gold is quite suitable for electronics applications for its natures.
Gold has a high conductivity;
It's easy to come into being and manipulate for wires, connectors, as well as relay contacts;
It can bear a few current, which is necessary for today's electronic devices;
There are some other metals alloyed with gold for example nickel or cobalt;
Make it possible to be a unfailing connection medium as gold won't corrode or tarnish;
It's a quite simple process to reclaim and melt gold for reuse;
Only silver and copper can have a higher conductivity properties, however, they are easy to corrosion so that creating current resistance;
It can offer reliable and stable contacts with low resistance despite of thin applications of gold;
Gold connections can be subject to high temperatures;
Variations in thickness can be satisfied with specific applications.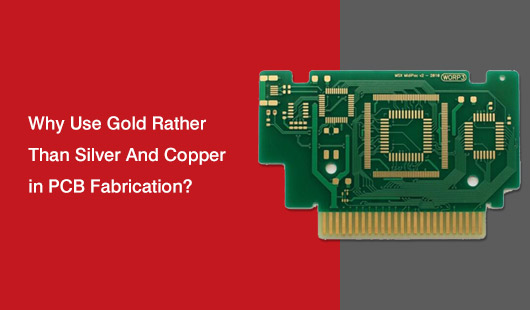 Nearly each electronic device has some level of gold in its construction including televisions, computers, smartphones, GPS units, as well as wearable technology. Computers are natural applications for the boards including gold and other gold elements because of the requirement for reliable, high-speed transfer of digital signals more compliant with gold than any other metal.
Gold is perfect to use in applications that contain requirements for low voltage and low resistance, making it ideal for PCB contacts and other electronic applications. Nowadays, usage of gold in manufacturing for electronic devices has now far exceeded the consumption of the precious metal in jewelry fabrication. Another contribution that gold has made for technology is in the aerospace industry. gold is the natural choice for important components with the long life expectancy and reliability of gold connections and PCBs integrated into spacecraft and satellites.
PCB electroplating processes
As the connection carrier of integrated electronic components, the quality of PCB will make a direct effect on the performance of intelligent electronic equipment. And it's quite important for the quality of PCB electroplating, which can improve the PCB solderability, conductivity, protection and wear resistance. Needless to say, electroplating is an important step in PCB manufacturing process, what's more, the quality of electroplating is related to the PCB properties and the success of whole process.
There are some main electroplating processes for PCB, such as copper, thin, nickel, as well as gold plating and so on. And electroplating copper is the basic coating of PCB electrical interconnection. So electroplating thin is a necessary condition for fabricating high precision circuits as an anticorrosive layer in graphics processing. Nickel plating is electroplate a layer of nickel barrier layer on the printed circuit board so that prevent the mutual dialysis between copper and gold. Electroplating can protect the surface of nickel from inactivating so that meet the demands of PCB soldering, corrosion resistance and other properties.
Prev: What Is High TG PCB?
Next:Single-Sided vs. Double-Sided vs. Multilayer PCBs
Upload a photo:
You can only upload 1 files in total. Each file cannot exceed 2MB.Supports JPG, JPEG, GIF, PNG, BMP