Merits of Rigid-Flex PCB for Greater Flexibility and Reliability!
156
0
Apr 23.2021, 14:24:22
Rigid-flex PCBs come with several advantages as compared to conventional rigid boards. This hybrid circuit board design integrates elements from both hardboard and flexible circuits, giving you better quality control and prototype performance.
Today, it is present in all electronics and is manufactured widely. Some key benefits of a rigid-flex PCB are its slim profile and versatility that support simple and complex applications for military purposes, medical devices, aerospace, etc.
Make sure you rely on a professional and experienced PCB prototype manufacturer for reliable and high-quality PCBs.
Today, designing a rigid-flex PCB is considered more challenging than the traditional rigid PCB. In this blog, we will give you good reasons why you should use a rigid-flex PCB.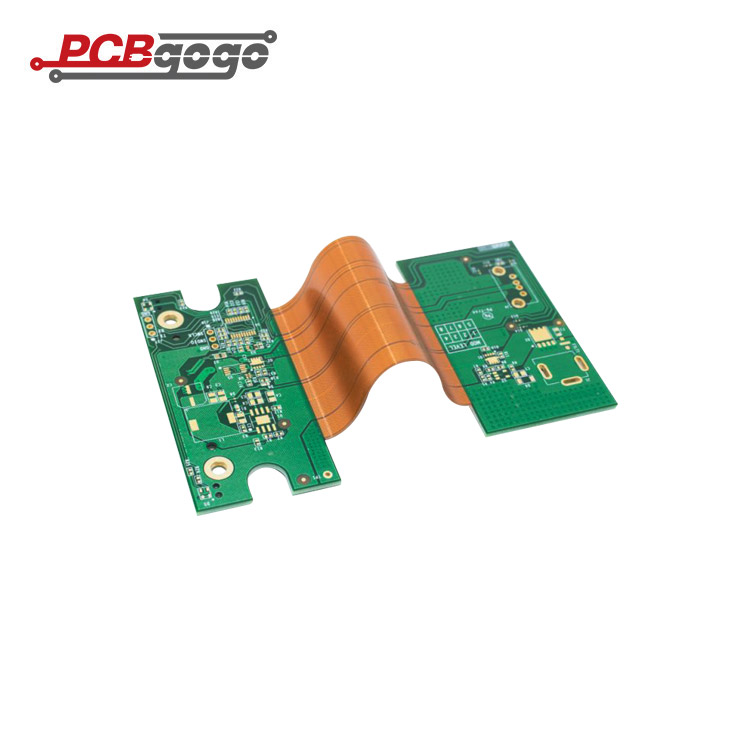 Advantages of Rigid-flex PCB and Its Manufacturing Process
1. Improves the reliability of the circuit
The primary purpose of connectors is to remove the wire harness from the PCB. However, adding connectors to the PCB can be more dangerous if you've multiple interlinking subcircuits. Incorporating a rigid-flex design will reduce the need for board-to-board connectors. It will also enable lesser solder joints, which means fewer connection issues.
Thus, connection reliability increases as there are fewer points of potential failures. In addition, your electronic applications' performance can also be improved due to the reduced impact of vibration, contributing to fewer premature circuit failures.
2. Adds flexibility in design
The rigid-flex PCB has multiple layers of flexible circuits, which offers increased flexibility to fit into even the smallest device. You don't need to design a device that resembles the PCB specifications like a rigid board. All the corners of the rigid-flex PCB are designed to provide a flexible connection. It also gives you the freedom to add rigidness whenever mechanical support is required.
Rely on professional prototype PCB manufacturer for high-quality products.
3. Emits less noise
The main function of a rigid-flex PCB is to emit less noise in an application. All the components of the rigid-flex PCB should be manufactured to bring radiation emission at the least. It works by reducing the radiation and electric current, which in turn reduces electromagnetic waves and significantly minimizes the noise produced by the components.
4. Occupies less space
Here, space is a luxury. Handheld thermal scanners should adhere to rigid-flex PCB designs since they don't require much space to fit in the wire harness. It gives more room to route the traces when the interconnecting circuits are built-in on a flexible substrate.
5. Saves manufacturing cost
Owing to its small size and few connections, less material is required to assemble rigid-flex PCB. Besides, fewer parts and connector assemblies increase the yield and value of the final product. Less number of connections can pose a serious risk within the supply chain of your electronic devices.
In a nutshell: Logistics and assembly costs are reduced significantly.
6. Tolerates high temperatures and aggressive conditions
The polyimide of high thermal stability is used in designing rigid-flex PCB – this makes it high-temperature resistant. This is the reason why it's a credible choice for complex military and defense applications. Rigid-flex PCB combines the benefits of both rigid and flex boards, which makes it resistant to harsh ultraviolet rays, harmful radiations, toxic oils, extreme shocks, and other industrial conditions.
7. Allows automated testing
Rigid-flex PCBs can be tested automatically as all the subcircuits are interconnected. This gives the ability to eliminate connectivity issues even before the components are assembled, preventing unnecessary wastage. Gladly, it's also economical if you choose a genuine PCB maker.
8. Enables easy maintenance
The simple design of a rigid-flex PCB makes it convenient to repair and maintain the boards accordingly. Unlike other rigid circuits, this one marks all the components, making it easy to assemble and disassemble them whenever required. Moreover, it is easy to detect any issue and repair them simultaneously as its signal paths are exposed and arranged systematically.
Are you looking for an experienced PCB and PCB assembly manufacturer?
PCBGOGO is highly specialized in PCB prototype, PCB assembly, including medium and small volume PCB fabrication. Since 2017, we have delivered over $50 million worth of electronic components and prototyping services to more than 100 thousand customers worldwide. Contact PCBGOGO for more information about our rigid-flex printed circuit board: service@pcbgogo.com!
Prev: Holiday Schedule of May Day 2021
Next:Aluminium PCBs – An Introductory Guide by PCBGOGO
Upload a photo:
You can only upload 1 files in total. Each file cannot exceed 2MB.Supports JPG, JPEG, GIF, PNG, BMP