Get a $10 coupon on our Easter promotion
213
0
Apr 01.2021, 10:54:47
Dear customers:
Happy Easter! With social distancing and gather restriction during the novel coronavirus pandemic, many Easter celebrations may have been canceled, but we have not been affected by the epidemic and are operating normally. On our website and official social accounts, Easter activity for our new and old customers is ongoing.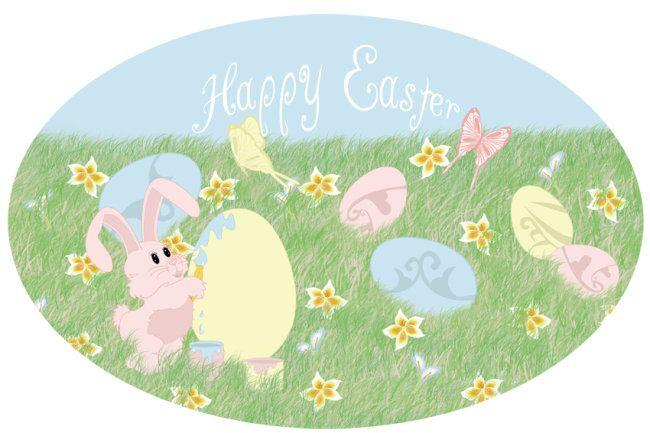 The Easter in 2021
When is Easter 2021?
Easter falls on a different date each year. Typically, it falls on the first Sunday after the first full moon occurring on or after the spring equinox, so in 2021, Easter occurs on Sunday, April 4. Besides, PCBgogo Easter events will be held from April 1st to April 16th,2021. Join us at www.pcbgogo.com!
Brief Introduction of Easter
Easter is one of the main holidays of Christan that celebrates the belief in the resurrection of Jesus Christ. Irrespective of denomination, there are many ancient Easter-time traditions, including Easter eggs, the Easter Bunny, or other related games, which are now representing fertility and birth.
Today, Easter is a commercial event as well as a religious holiday. PCBgogo also prepares Easter gifts for you. Come and have a look at our Easter promotion activity!
PCBgogo Easter Activity
Dear Customers:
It's Easter time! To celebrate this special holiday, PCBgogo is offering you huge discount coupons! Wish you a happy Easter.
1. Surprise EGGs for New Users
During Easter promotion, we prepare a gift for every newly registered user. Join free then you will get an Easter egg. Click the special Easter egg! You will find a $10 Easter coupon for you.

Go to get Easter coupon: http://www.pcbgogo.com/easter.html
The Easter coupon is worth $10 and valid for 60 days, with 10% deduction of product amount per order.
The coupon cannot be used for special offers of PCB and PCB assembly service.
Applicable to order amount>$5
2. PCBgogo Easter Egg Hunt Game
If you want to get more discount coupons, or you are not the newly registered users, we also prepare $10 cash coupons and $50 coupons for the winners in the Easter Egg Hunt game on Instagram, Twitter, and Facebook official pages. Find out the Easter eggs hidden on the PCB. Follow our official accounts, like, retweet, and comment your answer! You would get a chance to WIN the gift!

Twitter Entry: https://twitter.com/PCBGOGOofficial
Facebook Entry: https://www.facebook.com/PCBGOGOofficial
Instagram Entry: https://www.instagram.com/pcbgogo_official/
Prizes include $10 cash coupon $50 coupon. The Awarded coupons are valid for 60 days.
The $10 cash coupons are available for users with order records only. The $50 coupons are used for PCB & SMT orders (deduct 5% of product amount per order).
3. Rules
FOR Easter Promotion
?Promotion time: 2021/04/01 10:00 ~ 2021/04/16 24:00 (GMT+8)
?PCBgogo reserves the final right of interpretation of this activity within the legal scope, and PCBgogo can deal with any improper act of obtaining rewards.
FOR PCBgogo Easter Egg Hunt Game
?The time of Easter Egg Hunt game: 2021/04/01 10:00 ~ 2021/04/16 24:00 (GMT+8)
?Winners will be chosen at random among those with correct answers and will receive gifts on April 17th.
?PCBgogo reserves the final right of interpretation of this activity within the legal scope, and PCBgogo can deal with any improper act of obtaining rewards.
PCBgogo highly specializes in quick-turn PCB prototype and PCB assembly. We promise every PCB we produced to you. We will make no efforts to satisfy your demands and offer post-sales service to every customer. As one of the most experienced PCB and PCB assembly manufacturers in China, we not only pay attention to high-quality PCBs but also the feedback of users. Happy Easter Day! May your Easter be EGGcellent!
Thank you for your supporting.
For any inquiries, contact us at service@pcbgogo.com.
Prev: An Overview: Different Types of PCB Assembly Services and Tips to Make your PCB Assembly a Success!
Next:All About Flexible PCB and its Manufacturing Process!
Upload a photo:
You can only upload 1 files in total. Each file cannot exceed 2MB.Supports JPG, JPEG, GIF, PNG, BMP