Current Events > What is a Rigid-Flex PCB?
What is a Rigid-Flex PCB?
May 15.2019, 11:48:56
丨
667
丨
0
Rigid-Flex PCB
PCB fabrication
PCBGOGO
electronic engineer
Return
What is a Rigid-Flex PCB?
As the name suggests, a rigid-flex PCB is a board that is made up of flexible PCB and rigid PCB, and rigid-flex PCB has multiple layers of both flexible and rigid technologies so that it could be able to do better at an optimum level without the risk of breaking. A rigid-flex PCB can be completely custom to meet the demands of application for a variety of vias that are used, materials and track widths.
As you know, the rigid-flex PCB does not be in a fragile state, on the contrary, rigid-flex PCB is in a steady state of a curve. The shape of rigid-flex PCB takes as a spring, which it will go back to its original state if you stretch or compress.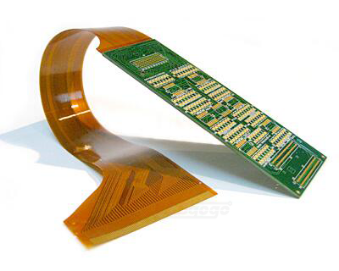 Rigid-Flex Design
It's an electromechanical process to design a rigid-flex PCB. Designing any PCB is a 3 dimensional design process, however, it's much more important for an rigid-flex to design the 3 dimensional requirements. And the reasons why the importance of 3 dimensional is that the rigid-flex PCB may attach to multiple surface within the product enclosure, and the attachment may happen as part of the product assembly process. It's strongly recommended that creating a mechanical simulation to make sure all sections of the finished PCB fit in their folded location within the enclosure. But it needs to have an accurate and realistic process, and include all possible mechanical and hardware elements. What's more, it must be carefully analyzed both the assembly-time phase and the finished assembly.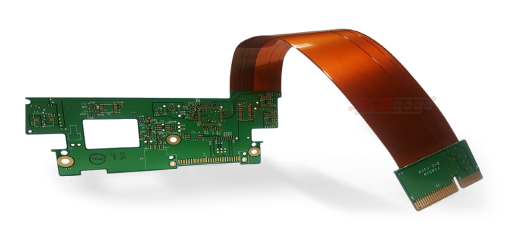 Benefits of Rigid-Flex PCB
An reliable interconnection;
Reduce the costs of logistical and assembly;
A rigid part for mounting the components, a flexible part for the movement;
It's very reliable and space-saving because of Connections without connectors;
Make it easy to do assembly because of flexibility and lack of connectors connections;
There will not any incorrect assembly owing to the integrated interconnection, which can prevent incorrect assembly during maintenance work;
There will have many options for impedance controlled tracks; it can realize impedance control in both the rigid and the flex parts.
Rigid-Flex PCB Applications
The rigid-flex PCB has a variety of applications in different kinds of accessories and equipment that are used on a daily basis. One of the most obvious uses is the application of smartphone. In the present, it needs to be incredibly thin but highly functional for the smartphones, and only the rigid-flex technology can it achieve.
Another famous application of rigid-flex PCB is various computer electronics equipment. The hard drive, one of the many components with rigid-flex technology. It can catch up with the ever-increasing write speeds of today's computer. It's great for a hard drive to use a rigid-flex PCB, because it can make the hard drive cool down.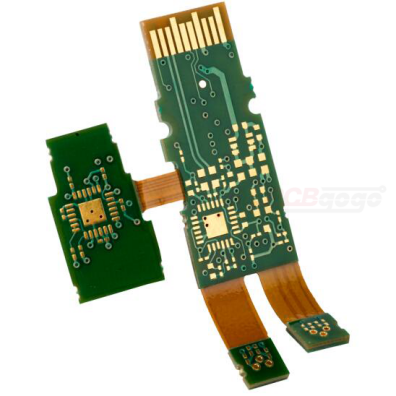 In consumer products, rigid-flex PCB doesn't just maximize space and weight but greatly improves reliability, eliminating many needs for solder joints and delicate, fragile wiring that are prone to connection issues. However, rigid-flex PCB can nearly be used to benefit all advanced electrical applications including testing equipment, tools and automobiles.
Rigid-Flex PCB Technology and Production Process
Whether it needs to fabricate large scale rigid-flex PCB and PCB assembly or not for the rigid-flex prototype or production quantities. The rigid-flex technology is a well proven and reliable. And the flexible PCB does well in overcoming space and weight problems with spatial degrees of freedom.
There are some advantages to take into rigid-flex solutions consideration and evaluate the available options during the rigid-flex PCB design at the early stages. It's important for the rigid-flex PCB manufacturer to be early involved in the design process so that make sure coordinating and to account for final product variations for both the design and fabrication portions.
It's more complex and takes times to manufacture rigid-flex PCB compared to the rigid PCB. All the flexible components of the rigid-flex assembly have completely different handling, etching and soldering processes from the rigid FR4 PCB.
Rigid-flex PCB Fabrication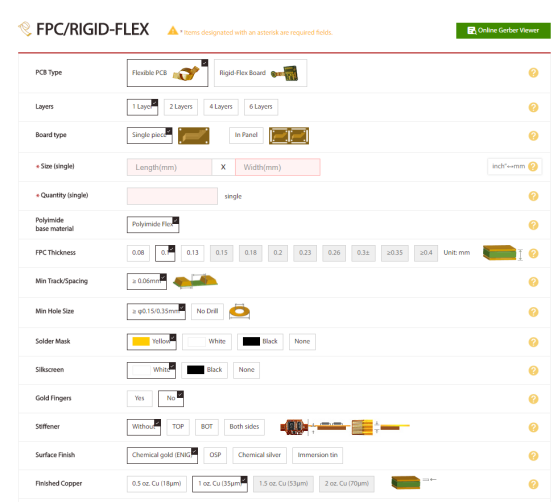 Rigid-Flex PCBs are one of the most important and effective types of PCBs in the current market. Not only can they absorb much heat, but also make for a very small and compact circuit that can be as effective as bigger circuits. PCBGOGO can offer you rigid-flex PCB fabrication, please feel free to contact us with service@pcbgogo.com if you have any questions, we will be happy to help you.
Prev: HDI PCB – High Density Interconnect PCB
Next:Meet PCBGOGO At PCB EXPO THAILAND 2019
Upload a photo:
You can only upload 1 files in total. Each file cannot exceed 2MB.Supports JPG, JPEG, GIF, PNG, BMP