Notice of the Chinese Dragon Boat Festival (June 25-27th)
877
0
Jun 23.2020, 17:00:00
The new Dragon Boat Festival is coming very soon. At this time, we wish you healthy lives to you and your family. To celebrate the traditional Chinese festival, PCBGOGO will have a three-day holiday from June 25th to 27th.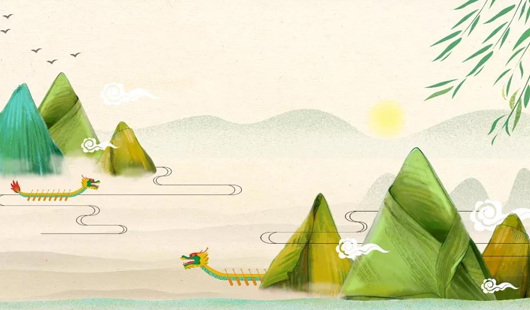 The good news is, in order to meet the international customers' request, the PCB Fabrication and Assembly order processing in PCBGOGO won't stop during the festival. But the order delivery may be delayed for one day as the courier express company will be off duty on June 25th.
PCBGOGO highly specializes not only in quick-turn PCB prototype and PCB assembly, but also small and medium volume PCB fabrication. Our three factories, covering over 17,000 M2, are fully compliant with the standard of ISO 9001:2015 Quality Management System. Our services cover:
· PCB prototype & fabrication (Material: FR-4, Rogers, Aluminum, Copper, HDI, and Flex Polyimide);
· Turnkey PCB assembly (PCB manufacturing, components sourcing, PCB assembly);
· PCB stencil manufacturing (Free of charge for PCB assembly order).
Why should you choose PCBGOGO?
★ Fast, Reliable, Affordable;
★ 10+ Years PCB Service experience;
★ 3 ISO9001:2015 factories;
★ 100+ skilled engineers;
★ 3000+ Orders per day;
★ UL, RoHS, REACH Certified;
★ PCB Order from 5PCS;
★ PCB Assembly Order from 1PCS.

If you have the visionary electronics projects, don't hesitate to choose PCBGOGO for your PCB Fabrication & Assembly. Join us now.
Prev: What is heavy copper PCB?
Next:The Impact of COVID-19 on Medical PCB Industries
Upload a photo:
You can only upload 1 files in total. Each file cannot exceed 2MB.Supports JPG, JPEG, GIF, PNG, BMP