Current Events > How do I redeem a coupon on PCBGOGO
How do I redeem a coupon on PCBGOGO
Nov 14.2018, 10:57:40
丨
621
丨
0
undefined
How do I redeem a coupon?
From time to time and for certain events, we may give out some coupon codes for a discount on your PCB and PCBA order. If you have a valid coupon code, you can redeem and use it when viewing your shopping cart, or during your checkout process, here is how to redeem your coupon.
To redeem your coupon:
1.Create a free account on PCBGOGO website;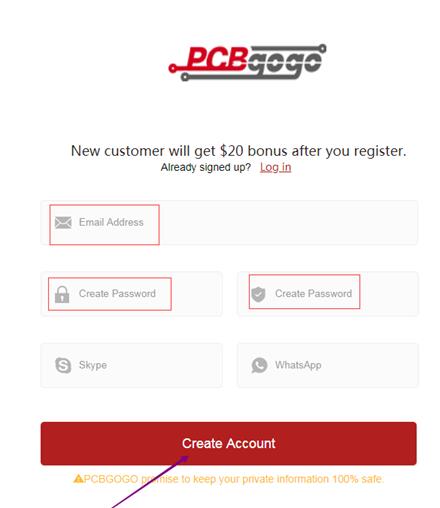 2.sign in your account in the upper-right hand corner of the site.

3.Click on the My Account page and select " Cash and Coupon".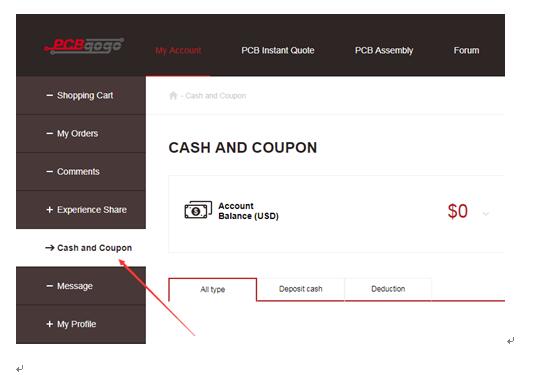 4.Click " Discount Coupon" button on the right-hand side of the page.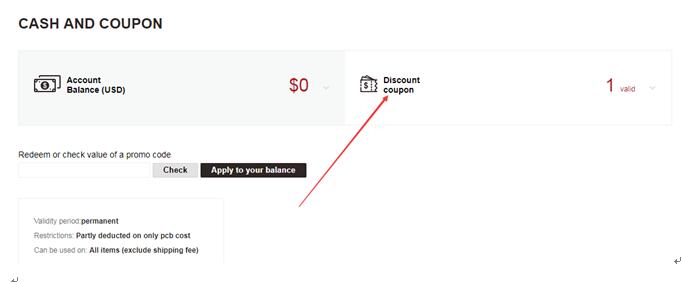 5.Rnter your coupon code and click "Apply to your balance ".

If you're still having issues with your coupon, please send an email to services@pcbgogo.com before you complete your order and we would be happy to help you.
Some tips you need to know
1)You can use the coupon from 13 November to 15 December, 2018.
2)The coupons are limited to one per person, non-transferable, and may not be combined with any other coupons.
Prev: PCB fabrication has been improved as fast as 1 day on PCBGOGO
Next:How can I get $50 PCB assembly order on PCBGOGO?
Upload a photo:
You can only upload 1 files in total. Each file cannot exceed 2MB.Supports JPG, JPEG, GIF, PNG, BMP