Current Events > Holiday Notice of International Workers' Day
Holiday Notice of International Workers' Day
Apr 25.2019, 10:09:44
丨
656
丨
0
PCBGOGO holiday
PCB fabrication
electronic engineer
International Workers' Day
Return
Holiday Notice of International Workers' Day
International Workers' Day is coming, PCBGOGO will have a holiday to celebrate. Our new and returning customers, we wish you have a happy Labour Day!
You can still place your PCB and PCB assembly order on our website (www.pcbgogo.com), please schedule your orders reasonably because they may be delayed, sorry for the inconvenience.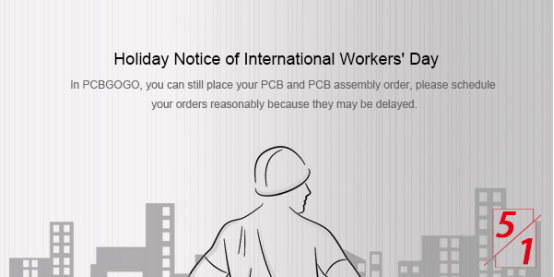 PS: International Worker's Day is also known as Labour Day and May Day. It's a celebration of labourers and the working classes that is promoted by the international labour movement which occurs every year on May Day.
How long will International Workers' Day last?
The national public holiday is from 1st May to 4th May in China, however, in view of customer order, PCBGOGO will have a day off on 1st May, So you can place your PCB and PCB assembly order as usual.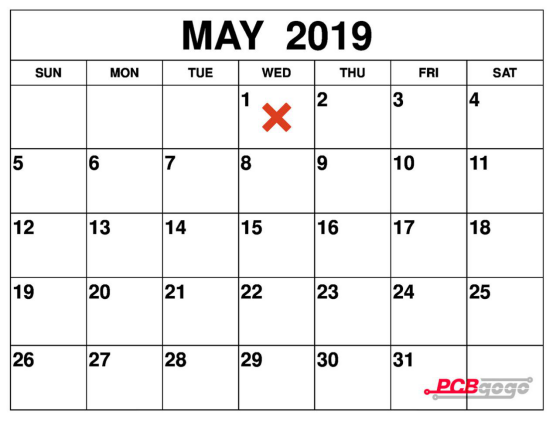 If you have any questions, please feel free to contact us with service@pcbgogo.com, we will be happy to help you.
Prev: Meet PCBGOGO At JPCA Show 2019
Next:PCBGOGO Reward Points System is Online
Upload a photo:
You can only upload 1 files in total. Each file cannot exceed 2MB.Supports JPG, JPEG, GIF, PNG, BMP