The Instructables for electron, creativity and innovation on the Tecnology
Do you feel the project interesting?
Free to register as a member to follow this project and communication
Solar Battery Charger & Communication interface
These two PCB are meant to be a solar battery charger and an interface of communication for weather sensors.
3568
0
1020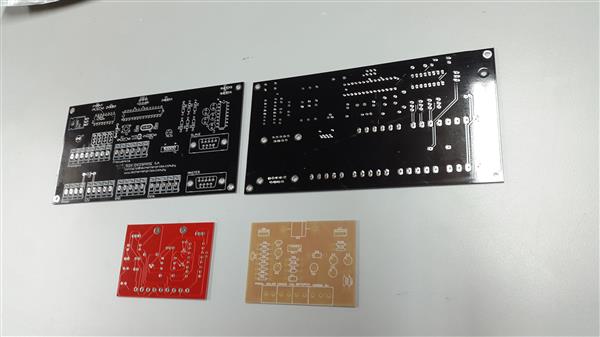 Tech Enterprise S.A is a company from Paraguay, dedicated to ambiental measurements. These PCB are made for a solar battery charger for an autonomous communication system, and for an interface of communication betwen the weather sensors and the MCU. Tech Enterprise S.A es una empresa de Paraguay dedicada a las mediciones ambientales. Estos PCB están hechos para un cargador de batería solar para un sistema de comunicación autónomo y para una interfaz de comunicación entre los sensores meteorológicos y el MCU
DISCUSSIONS
Team
This project was created on 2017/9/19 21:48:52
Project Copyright for members, Report contact: service(at)PCBGOGO.com
International
Organization forStandardizatiom
Underwriter Laboratories Inc.
Copyright © 2015 PCBGOGO. All rights reserved.
Shenzhen JDB Technology Co., Ltd.
Address: No. 15, Zhongxing Road, Kengzi Street, Pingshan District, Shenzhen, 518000, China.
Mail:
service@pcbgogo.com
Whatsapp: +8618665922549 Tel.: +86-755-33066136