The Instructables for electron, creativity and innovation on the Tecnology
Do you feel the project interesting?
Free to register as a member to follow this project and communication
Prototype clock module for Eurorack modular synthesizer
A chain of 555 timers which produce square wave pulses for triggering other modules in the synthesizer.
4445
0
1237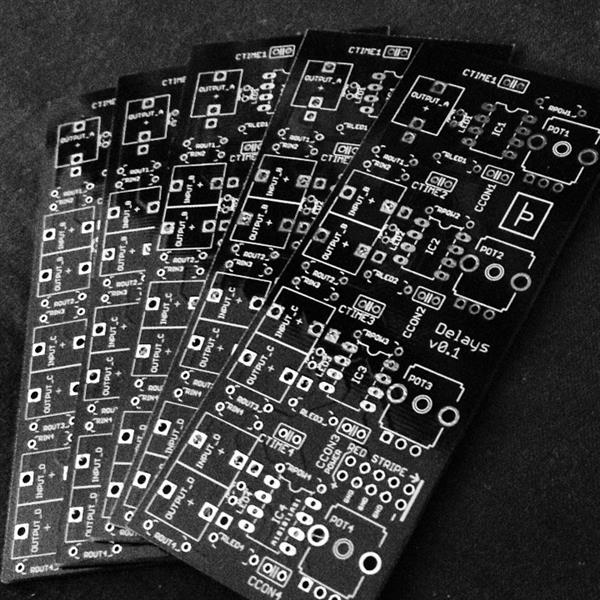 The circuitboard is for a synthesizer module that generates a low frequency square wave from a 555 timer with the option to delay the wave further using more 555 timers in series. Each step has an output, and the chain can be broken by connecting an input to one of the steps. The prototype works but needs further development.
DISCUSSIONS
Project By
Team
This project was created on 2018/2/1 23:55:30
Project Copyright for members, Report contact: service(at)PCBGOGO.com
International
Organization forStandardizatiom
Underwriter Laboratories Inc.
Copyright © 2015 PCBGOGO. All rights reserved.
Shenzhen JDB Technology Co., Ltd.
Address: No. 15, Zhongxing Road, Kengzi Street, Pingshan District, Shenzhen, 518000, China.
Mail:
service@pcbgogo.com
Whatsapp: +8618665922549 Tel.: +86-755-33066136