The Instructables for electron, creativity and innovation on the Tecnology
Do you feel the project interesting?
Free to register as a member to follow this project and communication
IN-14 Nixie tube breakout board
This is a part of my yet-another-Nixie-clock project.
4027
1
1158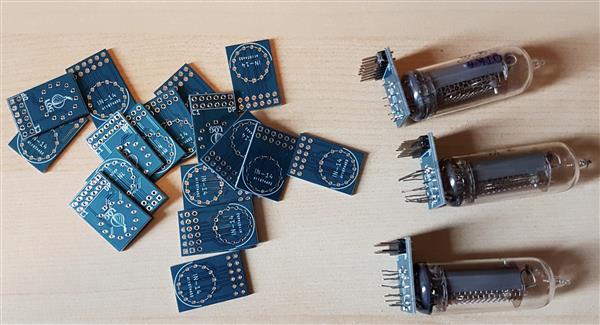 These are breakout boards for my Nixie-clock project. In addition to be a part of the clock, they also serve as breadboard connectors when I do the mockup. This is my first ever PCB's, and from what I can say, the quality is superb. Looking forward to get the main board.. thank you PcbGoGo !
DISCUSSIONS
Project By
Team
This project was created on 2017/10/28 18:19:39
Project Copyright for members, Report contact: service(at)PCBGOGO.com
International
Organization forStandardizatiom
Underwriter Laboratories Inc.
Copyright © 2015 PCBGOGO. All rights reserved.
Shenzhen JDB Technology Co., Ltd.
Address: No. 15, Zhongxing Road, Kengzi Street, Pingshan District, Shenzhen, 518000, China.
Mail:
service@pcbgogo.com
Whatsapp: +8618665922549 Tel.: +86-755-33066136