The Instructables for electron, creativity and innovation on the Tecnology
Do you feel the project interesting?
Free to register as a member to follow this project and communication
Electric Lock Controller
Weigand card reader and controller for Electric Lock
1324
1
562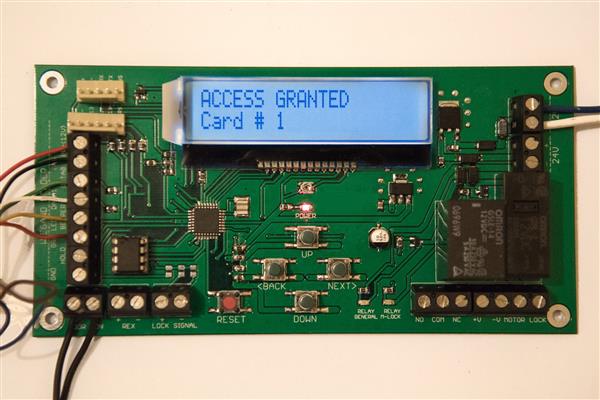 The device is used to control electric lock. There is a weigand card reader attached to the device which reads card number and matches the card number with the stored database in EEPROM. If match found the door opens.
DISCUSSIONS
Project By
Team
This project was created on 2017/8/6 22:55:37
Project Copyright for members, Report contact: service(at)PCBGOGO.com
International
Organization forStandardizatiom
Underwriter Laboratories Inc.
Copyright © 2015 PCBGOGO. All rights reserved.
Shenzhen JDB Technology Co., Ltd.
Address: No. 15, Zhongxing Road, Kengzi Street, Pingshan District, Shenzhen, 518000, China.
Mail:
service@pcbgogo.com
Whatsapp: +8618665922549 Tel.: +86-755-33066136