The Instructables for electron, creativity and innovation on the Tecnology
Do you feel the project interesting?
Free to register as a member to follow this project and communication
EWM101-R2
The module is use as interface between a tablet (USB peripheral) and a BT module (USB Host), the whole device = PC USB peripheral.
4587
1
3703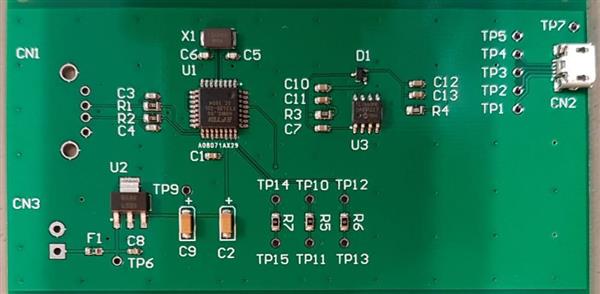 We had to deliver 50 unit in urgency, we used PCBgogo assembly service for the 1st time. Excellent results : delivery in time, good prices less than 15 working days in total for 70 ordered unit.
DISCUSSIONS
Project By
Team
This project was created on 2017/5/10 21:40:06
Project Copyright for members, Report contact: service(at)PCBGOGO.com
International
Organization forStandardizatiom
Underwriter Laboratories Inc.
Copyright © 2015 PCBGOGO. All rights reserved.
Shenzhen JDB Technology Co., Ltd.
Address: No. 15, Zhongxing Road, Kengzi Street, Pingshan District, Shenzhen, 518000, China.
Mail:
service@pcbgogo.com
Whatsapp: +8618665922549 Tel.: +86-755-33066136