The Instructables for electron, creativity and innovation on the Tecnology
Do you feel the project interesting?
Free to register as a member to follow this project and communication
Deagostini Millennium Falcon Controller
Custom shield for Arduino Mega for controlling my Deagostini Millennium Falcon lighting and sound under Bluetooth control from mobile phone
3802
0
5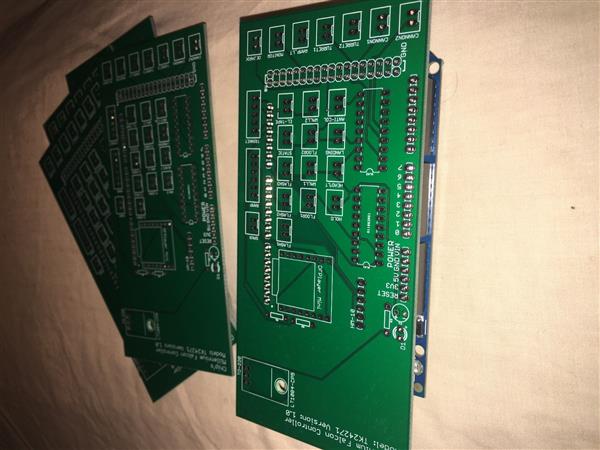 Custom PCB for an Arduino Mega shield for controlling the bespoke lighting and sound of my Deagostini Millennium Falcon model. Lights, sounds and ramp control are all independently controllable from phone application.
DISCUSSIONS
Project By
Team
This project was created on 2018/1/12 1:00:37
Project Copyright for members, Report contact: service(at)PCBGOGO.com
International
Organization forStandardizatiom
Underwriter Laboratories Inc.
Copyright © 2015 PCBGOGO. All rights reserved.
Shenzhen JDB Technology Co., Ltd.
Address: No. 15, Zhongxing Road, Kengzi Street, Pingshan District, Shenzhen, 518000, China.
Mail:
service@pcbgogo.com
Whatsapp: +8618665922549 Tel.: +86-755-33066136