The Instructables for electron, creativity and innovation on the Tecnology
Do you feel the project interesting?
Free to register as a member to follow this project and communication
Current source &Flicker free
CONSTANT CURRENT LED DRIVER with eneable pins and a Flicker free driver
3364
0
2401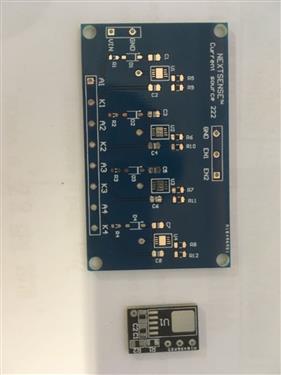 Four constant current led drivers with eneable pins connected two at once. Flicker free driver to eliminate flicker effect due to the fluctuation of the current in PFC flyback driver
DISCUSSIONS
Team
This project was created on 2017/6/6 18:02:55
Project Copyright for members, Report contact: service(at)PCBGOGO.com
International
Organization forStandardizatiom
Underwriter Laboratories Inc.
Copyright © 2015 PCBGOGO. All rights reserved.
Shenzhen JDB Technology Co., Ltd.
Address: No. 15, Zhongxing Road, Kengzi Street, Pingshan District, Shenzhen, 518000, China.
Mail:
service@pcbgogo.com
Whatsapp: +8618665922549 Tel.: +86-755-33066136