How to be leading in PCB, PCBGOGO is with interconnected thinking
Nowadays, global PCB industry is almost ruled by the area of East Asia. And China has lead the market of over 50% .and growth rate is higher than other area, it's predicted that PCB industry of China , Korean, Taiwan would increase by 3.6%、2.8% and 2.7% .
PCB industry is the most popular、common and high layout, the advantage of economy as an engine of development.
PCB was a badlands ever, but now it's a leader. It's difficult with cost reduction and good price. 60% PCB industries are mainly in South China( centre on Shenzhen), and others are in East China, where is around Shanaghai, the industries make their development feature by strengthening development.
In 2017, there is a CEF, subjecting to "advancing intelligent manufacture, promoting civil-military integration", PCBGOGO was interviewed by EEFOCUS, and our response is " PCB is competitive industry , the key is the fast prototype, however, PCBGOGO could do the best in PCB industry with an efficient managing way.
PCBGOGO is the manufacturer, which is mainly in PCB prototype and middle and small volume manufacture and PCB assembly service.
Differential positioning, interconnected thinking, turnkey service.
PCBGOGO has the difference with traditional PCB industry, which is mainly in middle and small volume board with the trend of
"entrepreneurship and innovation".PCBGOGO has the original CRM of order online,when customers register code, waiting for commodity by registering code, ordering online, examining , confirming, checking the process.
Customers learn the quote by "accounting on line"in the 〝ordering on line〞, sometimes"pending review"is done for 3~10 minutes. CRM is visible for customers to track the order all the time. Internal coordination is higher and working efficiently for PCBGOGO. Absolutely, PCBGOGO is accepted by all over the world.
Since PCBGOGO setting up, it was giving primary to quality, so it's easy to enter the high market. However the marketing promotion is behind for production, so PCBGOGO will make great efforts to be benefit for more customers.
Nowadays, PCBGOGO is mainly in PCB prototype, based on PCB layout、SMT、component sourcing, being the turnkey service. So PCBGOGO had drawing circuit diagram and making printed circuit board prototype after customers provide the schematic diagram and assumption diagram. Single or double board is 2~3 days of delivery, and with urgent service of 12、24 hours, four layers board supply for 48、72 hours, six layers board is for 72 hours. Now PCBGOGO turnkey service of maximum is 10 layers
As we all know, SMT industry is not free. However PCBGOGO prototype is provided service with 1pcs, whichever prototype is done, not only resistance and capacitance, and setup cost and process cost is free, yield can reach over 99%. Because PCBGOGO have searched its profit model, the setup cost is not big deal, differential pricing model is not only benefit for customers, but avoiding its management.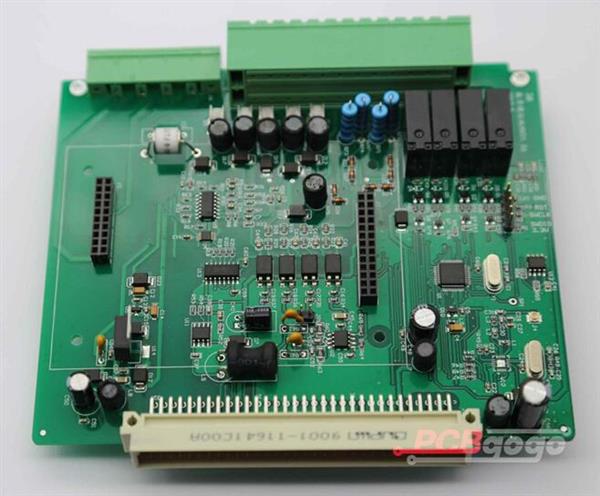 " PCBGOGO is willing to be an interconnected industry with the trend of Internet and special development model. When customers order on line, company communication is done by internal LAN. We make efforts to be a leader of PCB prototype industry in China, which is guide for market, centering on quality". This is our vision.