Current Events > Expedited medium and small volume PCB fabrication with 72 hours lead time on PCBGOGO
Expedited medium and small volume PCB fabrication with 72 hours lead time on PCBGOGO
Sep 06.2018, 16:24:34
丨
479
丨
0
As PCB industry develops, customers focus on PCB manufacturing time, there is a concern about the lead time for each PCB supplier in the fabrication. However, a good news from PCBGOGO, there is free to do expedited PCB fabrication with 72 hours lead time.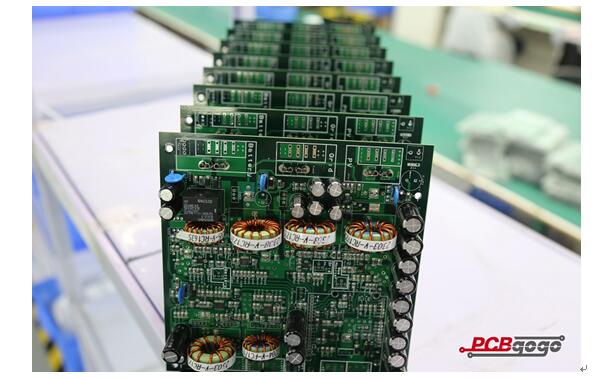 Requirement s of 72 hours lead time for PCB fabrication.
As we all know, different quantity of PCB order will take different production time. It can be seen from the figures, there is the fastest PCB fabrication with 72 hours lead time on PCBGOGO.

If you want to get 72 hours PCB fabrication time for your medium volume PCB production orders, there are some requirements for PCB orders.
1-2 layers PCB fabrication and FR-4 PCB material;

The thickness of PCB is 1.0, 1.2, 1.4;

Hot air leveling ( HAL ) and solder mask;

Copper thickness is 1OZ;

Via is more than 1.3mm;

Line width and spacing are over 6/6mil;

Now some special PCB processes ( half-cut holes, edge plating and so on) can't get 72 hours PCB fabrication time;

As your expedited bill of lading is within 100 square certimeters, PTH slot is less than 4pcs, the quantity of flying probe testing point and drilling are within 500, V-cut is not more than 10 times, and length of NPTH slot is within 50cm;

Only to check can we make a decision about PCB lead time for the difficult PCB orders.
Do you know PCBGOGO?
In a word, PCBGOGO will do its best in PCB fabrication time, which is one of the largest and most popular PCB manufacturer in Shenzhen, China. Of course, we are highly specialized not only in PCB fabrication, but also quick-turn PCB prototype and assembly. Our goal is 100% client satisfaction by our best PCB fabrication and assembly quality and excellent services.
Prev: An Industrial Process of Printed Circuit Board Assembly
Next:An Introduction to Aluminum PCBs by PCBGOGO
Upload a photo:
You can only upload 1 files in total. Each file cannot exceed 2MB.Supports JPG, JPEG, GIF, PNG, BMP